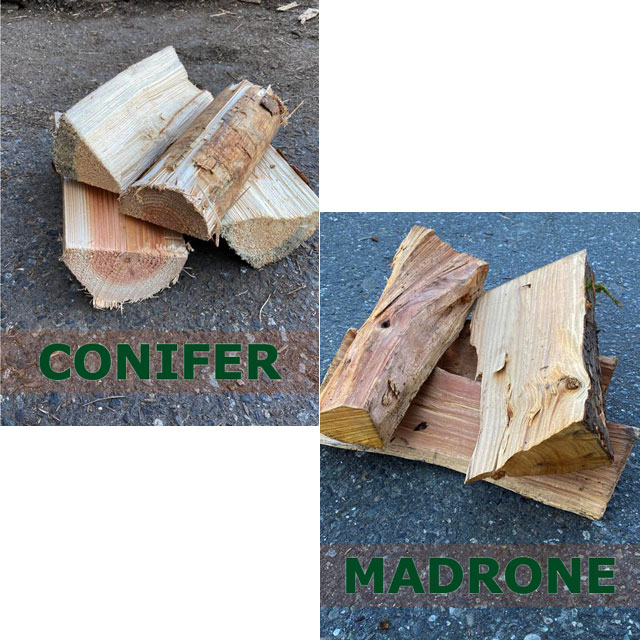 ½ Cord Conifer & ½ Cord Madrone, Kiln Dried
December 8, 2021
½ Cord Maple & ½ Cord Madrone, Kiln Dried
$855.00
Big leaf maple is a delightful hardwood. It starts decently, burns for a long time, and leaves a great long lasting bed of coals. We recommend using some soft wood to start the fire then adding the maple. It's a tad bit on the harder side to resplit.
Madrona is the hardest and most dense wood in Washington. It is difficult to start, but once it's going it burns like coal. Like maple, we recommend starting a fire with soft wood then adding the madrona. It will burn all night long in a well stocked wood stove. It's very tough to split, especially once seasoned.
We deliver guaranteed full cords of quality kiln dried firewood. If you do not see the combination of woods you are looking for please contact us.